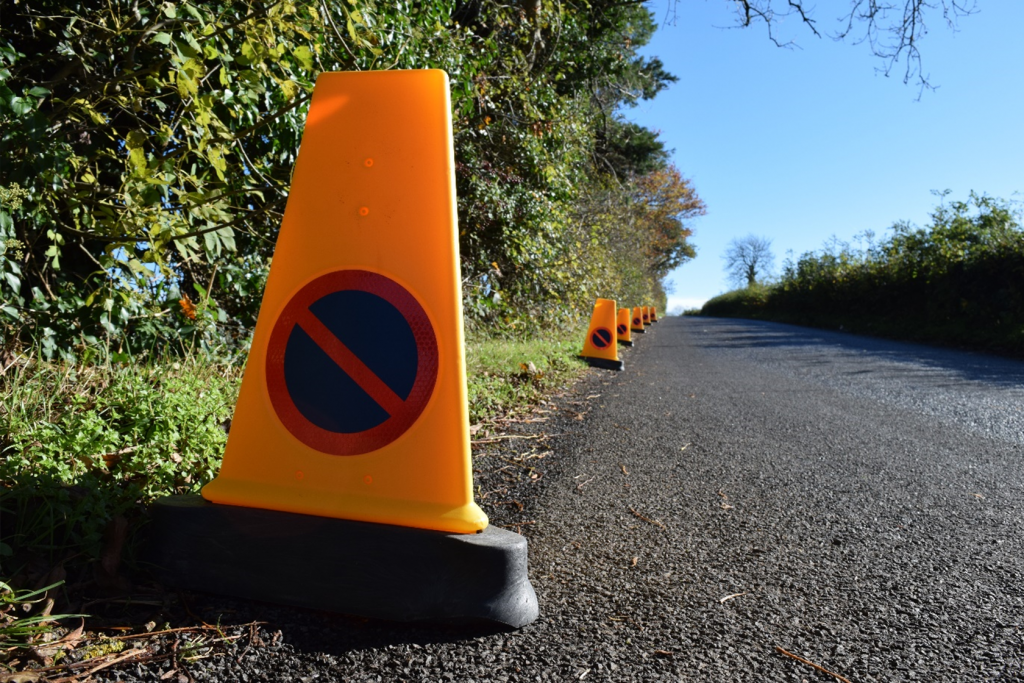 Deploying No Parking restrictions can assist in various ways including:
Closing Parking Bays to divert Pedestrian Traffic onto road
Creating space for Filming & Technical Vehicles
Creating space for works vehicles or equipment
Preventing parking which narrows the road network around Events
We hold a stock of over 6,000 No Parking Cones and associated signage, deploying No Parking restrictions to a large number of clients.
All of our No Parking Restriction deployments are fully planned and approved by the Local Authority, Highways Authority and, where required, Police.
Our large stock of cones also allows us to replace damaged cones regularly, ensuring the restriction remains in place throughout the period you require.
Our Traffic Management vehicles are fitted with Cameras which record the vehicles parked in these restrictions when deployed to assist in clearing the areas being restricted. Working with Police, our Traffic Management Operatives can contact the registered keepers prior to penalty notices being issued.