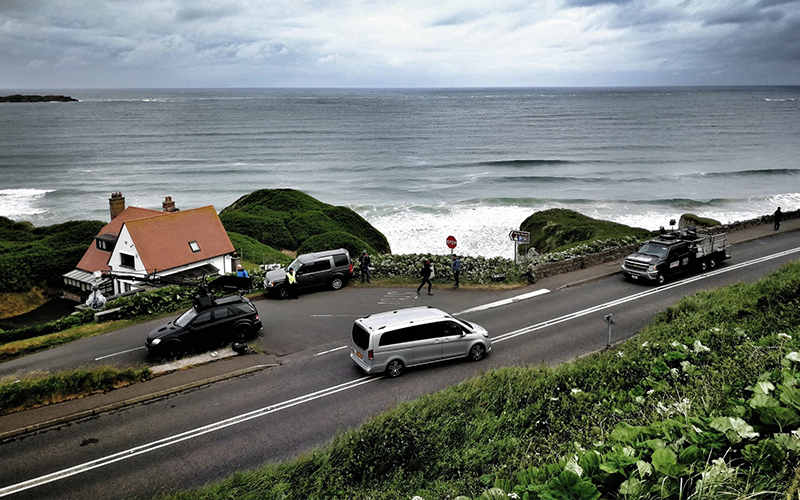 We were contacted by the Location Manager for Artemis Fowl who had heard of our excellent reputation from another Location Manager in Northern Ireland. They needed help to ensure filming of Artemis Fowl went smoothly in and around Portrush.
Our service delivery for this event was slightly different from normal as this was not a production set in Northern Ireland, meaning all road signs had to come down before they could film sequences and be erected back again once filming was complete.
We provided a team of 5 Traffic Management Operatives every day for a week onsite in Portrush to ensure that filming was not hindered by local traffic.