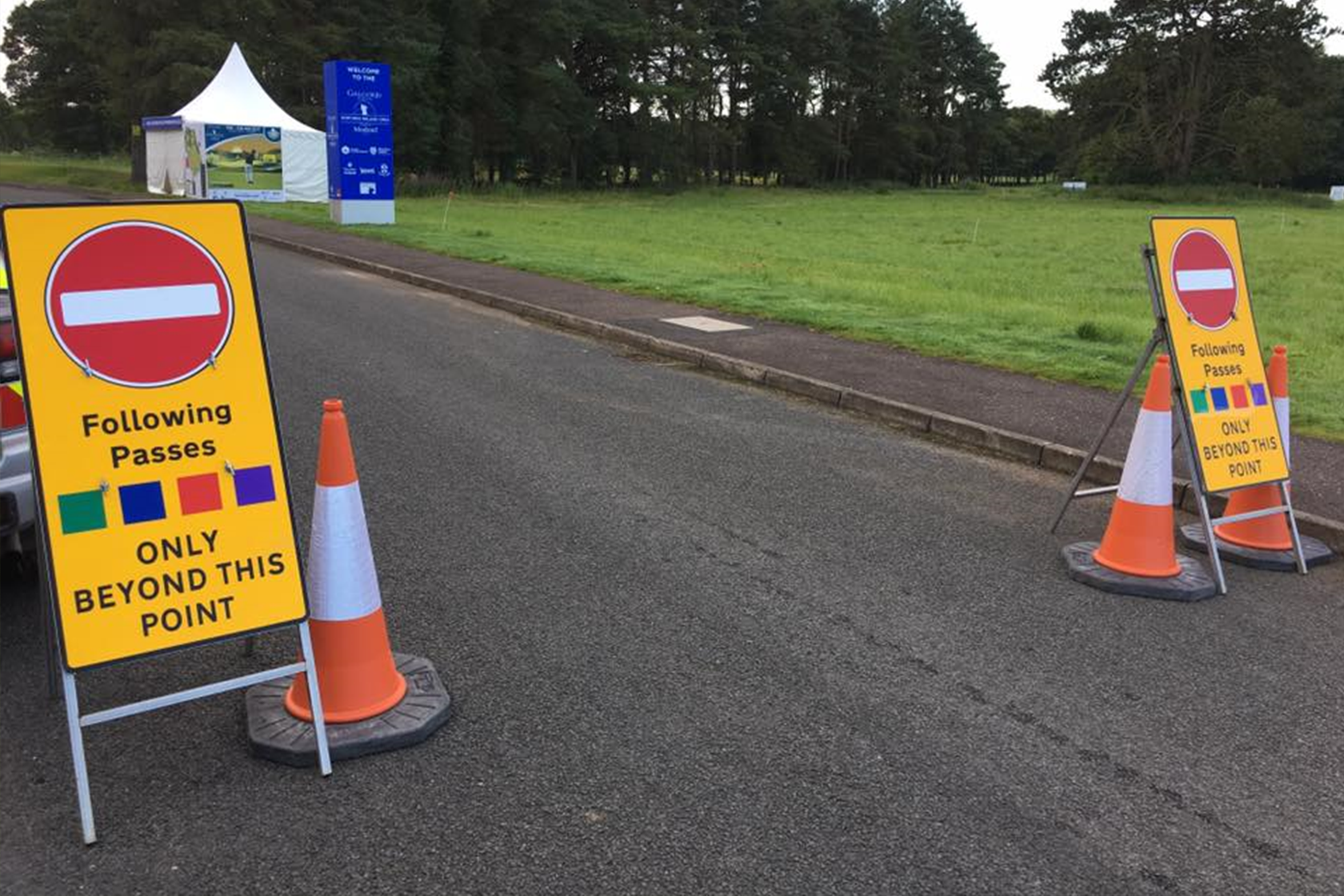 Internal Traffic Management
We have provided internal traffic management to a wide range of events, ensuring only authorised vehicles for each area are able to gain access.
Events typically will see many vehicles arriving for access to key areas, such as a backstage or loading docks, without the driver having visited previously or aware of the site layout. Our internal signage plans are designed to guide them to the correct location and prevent access to unsuitable roads, such as non HGV routes, or restricted areas.
We deploy customised signage throughout the site internal road network, along with speed limiting signs to keep pedestrians and workers safe.